Fire Safety Courses – Email us for the next dates
We have been providing fire safety courses and training for more than two decades. All our training is carried out face to face by highly skilled fire safety professionals. This traditional approach ensures that the participant absorbs the training in more depth and can ask any questions to boost understanding and confidence. We deliver courses for care homes, schools, industrial sites, hospitality venues and shopping centres. We run a year round programme of training at our classroom in Birkenhead. If you would like us to design a bespoke course or deliver training at your venue please get in touch or reserve a place on our next course.
Fire warden & Fire marshall
In the event of a fire at work, a suitably trained person will have the confidence to take charge of the situation. Swift, competent action can protect life and minimise damage from smoke and flames. We undertake training programs that outline the duties of a designated fire warden. The result is an in depth appreciation of the role, boosting employee confidence to uphold fire safety in the workplace. A typical half day traiing course gives a clear understanding of what to do in the event of a fire and includes hands on fire extinguisher training. We deliver courses for many workplaces and industries including shops, offices, care homes, hotels, schools and medical premises.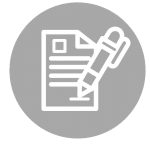 Fire safety manager
Fire safety manager training can be conducted at you place of work or at our training centre in Birkenhead on the The Wirral. We have developed a range of courses tailored to specific industries. Examples include shopping centres, hotels and guest houses, medical practices, educational establishments such as nurseries and colleges and also bars and restaurants. A comprehensive itinerary includes fire awareness training, an overview of the relevant legislation, planning and execution of alarm and evacuation plans. We will provide you with all the tools you require to carry out your duties as a fire safety manager including hands on extinguisher training. Resulting policies and procedures will be bespoke to your business.
Fire extinguisher training
The fire extinguisher training session lasts one to two hours depending on the number of participants. The course covers the basics of the types of fire extinguishers and their use. By providing hands on experience of discharging the various types of extinguishers found at their place of work, employees will be more competent in the case of an emergency. We can conduct the training at your place of work, where a number of staff can be trained together.
On Site Training
By visiting your place of work we can provide training to a number of employees, with minimum disruption to your business continuity.  Timings and training can be tailored to your business and industry. Employing us to deliver on site fire safety training will meet your duty of care to staff and potentially save your business from a potentially damaging situation. Please get in touch for our suggestions on how to give your staff the confidence of what to do in an emergency.
Contact us to discuss your Fire Safety Needs